Latest News
From London to Telford – a tenant's relocation story
Published: Thursday, 19 December 2019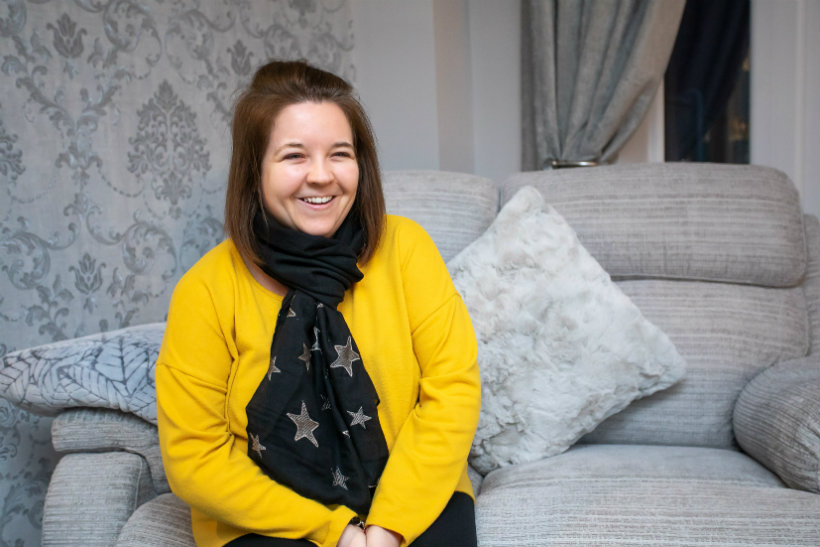 Back in 2015 Marie and her husband made the decision to move their family from Essex to Telford after finding a home for life with Nuplace.
Three years later they are very much settled into their new life and with a new beautifully decorated living room they've definitely put their own stamp on the three bedroom home in Madeley.

Marie said: "At the time rent prices in London were rising at extortionate rates – we'd been to Telford a few times before to visit friends then when we started to look for new homes to rent we came across Nuplace.

"As a family of four we wanted something bigger than our previous home – a place which our family could grow into and enjoy together. Our open plan kitchen/diner is a great example of this - I can be cooking away and my children will be sitting at the dinner table relaxing or doing their homework. It's such a good family space."

Marie and her family moved into one of the very first Nuplace properties so had to choose their plot off-plan which gave them time to organise their big move, find new jobs and schools for their two children now aged 10 and 14.

"Relocating for us was as much about choosing the right area to live as well as a new home and Telford ticked all the boxes in terms of employment opportunities and our children's education.

"We love to visit our family in Essex but we have no regrets about moving to Telford. I love my home – but I also love where I live. I have such a good community around me and this is something I really appreciated being new to the area. I couldn't ask for more helpful neighbours.

"We can also walk to Ironbridge in just 10 minutes so we have had many family days out over the last three years. But not only have we got this fantastic heritage on our doorstep we have good bus routes from our street which means I can get to work, hospital and also Telford Centre really easily.

"I feel really lucky to have found Nuplace– our move to Telford was a great decision for my family."